World's Top 30 in Newsweek's 'World's Best Hospitals 2022'
Ranked No. 30 hospital in the world, 4 notches up from last year
No. 1 hospital in Korea for 4 consecutive years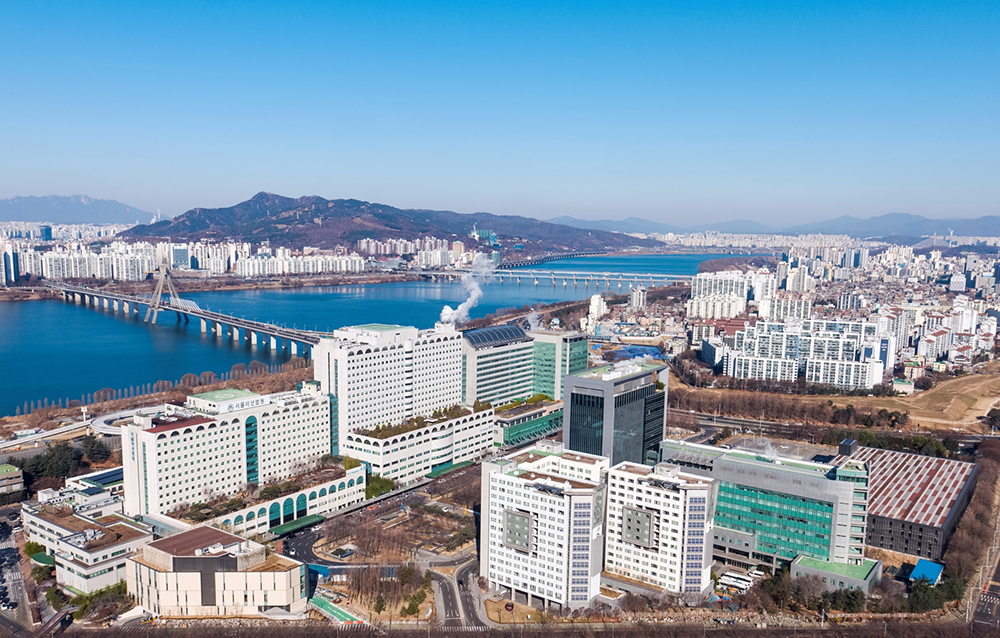 Asan Medical Center of ASAN Foundation (Chairman Chung Mong-Joon) is the one and only Korean hospital to be named among top 30 in Newsweek's 'World's Best Hospitals 2022' rankings.
Newsweek with Statista, the global market and consumer data firm, ranked the 'World's Best Hospitals 2022' by putting together recommendations from over 80,000 medical experts in 27 countries and released the results on its official website.
AMC ranked No. 30 hospital in the world, moving up four notches from last year, and stood tall among world leading hospitals in the U.S., Canada, Germany, and more. Also, for the fourth consecutive year, AMC defended its title as No. 1 hospital in Korea.
In this year's selection of 250 best hospitals shortlisted from some 2,200 hospitals across the world, Mayo Clinic (U.S.) ranked No.1, followed by Cleveland Clinic (U.S.), Massachusetts General Hospital (U.S.), Toronto General Hospital (Canada), and Charité-Universitätsmedizin Berlin (Germany).
The ranking's evaluation criteria is composed of △ on-line surveys collected from over 80,000 doctors, health care professionals, and hospital managers in 27 countries (55%), △ medical performance indicators (30%), and △ patient satisfaction survey results (15%). For Korean hospitals, quality indicators of ICU, acute disease, cancer disease, and drug evaluations as well as patient satisfaction of nurse services, physician services, hospital environment, dosing and treatment process, etc. performed by HIRA (Health Insurance Review & Assessment Service) were included in the criteria.
AMC already joined the world's top-ranking in 8 specialties of Newsweek's World's Best Specialized Hospitals 2022, announced last year. Named as one of the world's top 5 cancer hospitals by Newsweek, AMC ranked No. 5 in endocrinology, No. 8 in gastroenterology, No. 8 in neurology, No. 12 in orthopedics, No. 27 in pulmonology, No. 35 in cardiology, and No. 52 in cardiac surgery.
President Seung-il Park said, "Since its establishment to help the underprivileged members of our society, AMC has achieved outstanding performances in serious cases such as cancer, organ transplantation, and cardiac diseases which eventually resulted in becoming one of top 30 world-leading hospitals. We will strive to further enhance our medical treatment system focused on severe diseases so that national and international patients can receive optimal treatment in a safe and secure environment."
AMC has been successfully positioned as a quaternary health care provider treating critically ill patients from home and abroad. This has been possible with all-emergency crisis response system and 'Asan Global Standard,' the in-house produced standard guideline for medical services, for patient safety and medical quality improvement and performing more than 70,000 cases of advanced surgeries per year.
In particular, AMC is the world-leading hospital in advanced surgeries in that one-out-of-nine cancer surgeries and one-out-of-four organ transplants in South Korea are performed at AMC. A great number of international physicians from some 90 countries including the U.S., China, and Saudi Arabia are visiting AMC to learn advanced medical technology and cutting edge research system. AMC is also delivering advanced medical technology to medically underdeveloped countries through the 'Asan in Asia' project.
The full list of 'World's Best Hospitals 2022' is available on the Newsweek website: