Professor In-Ho Jeon, Department of Orthopedic Surgery
"Top priority in building trust with patients from abroad"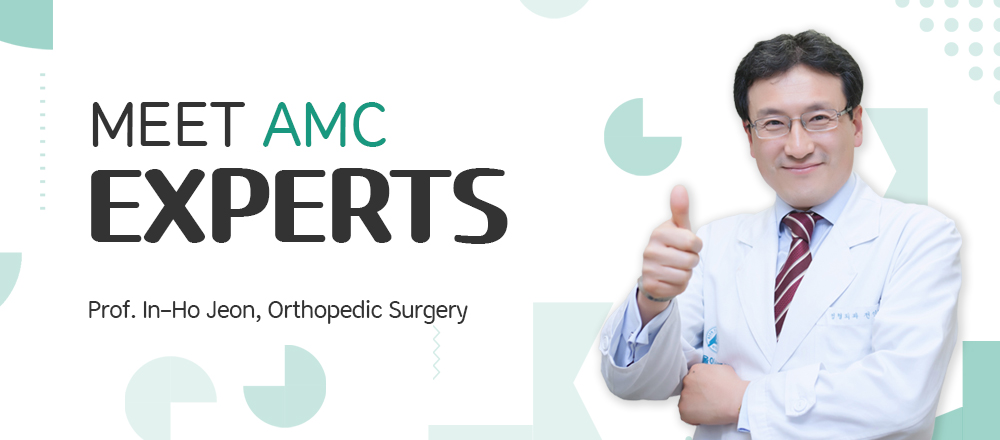 3,500 patients from some 80 countries visited Asan Medical Center (AMC) from abroad during the last decade. Professor In-Ho Jeon, the Director for Asan Medical International (AMI), a pioneer of shoulder and elbow treatment at the Department of Orthopedic Surgery and a leader in treating patients from abroad, shares his experience in foreign patient treatment.
Treatment philosophy behind treating patients from abroad
My treatment philosophy is based on the Hippocratic Oath that goes, 'First do no harm,' and thus, I endeavor to prevent my medical services go against the patient's benefits. I believe the reason behind a patient's dissatisfaction despite the adequate treatment is mostly an issue of communication. Understanding patients via communication, especially non-verbal communication, to identify what they were unable to verbally articulate, is important. When we do our best to each and every patient, their trust in and respect for AMC will build up to establishing AMC as the world leading medical institution. This is why it is crucial to put the best effort in patients in front of us rather than seeking far-reaching goals that we cannot immediately achieve.
Specialized area of treatment and accumulated experience
In 1996, the most underdeveloped field of study in the Department of Orthopedic Surgery in Korea was on elbow and shoulder joints. After completing my residency, I came to the conclusion that the field of elbow and shoulder joints requires challenge and research as it is relatively unexplored than fracture trauma or spine and hip joints. That is how I decided to receive training in the United Kingdom (UK) where a long tradition and history of various fields of the Department of Orthopedic Surgery exists. While it was not common for anyone to go overseas to learn clinical surgery in those days, my fellowship in the UK was the most valuable time of my life to learn how to examine the patients and also experience patients of various nationalities. Building upon my experience so far, I have performed about 3,850 cases of surgeries at the Department of Orthopedic Surgery at AMC since 2010 to date. In detail, I have performed around 1,700 cases of rotator cuff repair, 217 cases of artificial shoulder joint replacement, and 145 cases of elbow arthrolysis. Also, I am ceaselessly researching to better treatment options for patients suffering from shoulder and elbow pain and injury.
Considerations when treating foreing patients
It is not at all easy for people to receive treatment from a place where culture, language, and medical environment are different from their own. Since the doctor-patient trust is more required in such circumstances, I always try to find ways to build up trust in a short period of time. An understanding of other cultures and spending more time with the patients and their families may be the essential key for foreign patients to build trust. I was in Morocco for my military service and did my fellowship at hospitals in the UK and the US. These experience of having encountered various cultures in different countries is helping me understand foreign patients. In addition, I am trying to earn trust from foreign patients through continued attention and systemized management after they return to their home countries.
Memorable patient from abroad
One of the most memorable foreign patients is the director of the Anti-corruption Bureau in Kazakhstan at the time. Although he was continuously suffering from pain caused by rotator cuff syndrome, he missed the opportunity to treat the pain at the right time due to his workload. He tried to receive treatment by local medical experts but they told him that his condition was not operable. One of his acquaintances in Kazakhstan whose lung cancer treatment at AMC had been successful recommended him to seek medical assistance at AMC. That is how our relationship started. He recovered after receiving treatment at AMC for rotator cuff syndrome and post-surgery shoulder rehabilitation. Now, he is spreading word-of-mouth about AMC and his treatment here to people around him. He and I are still close, chatting occasionally via social media.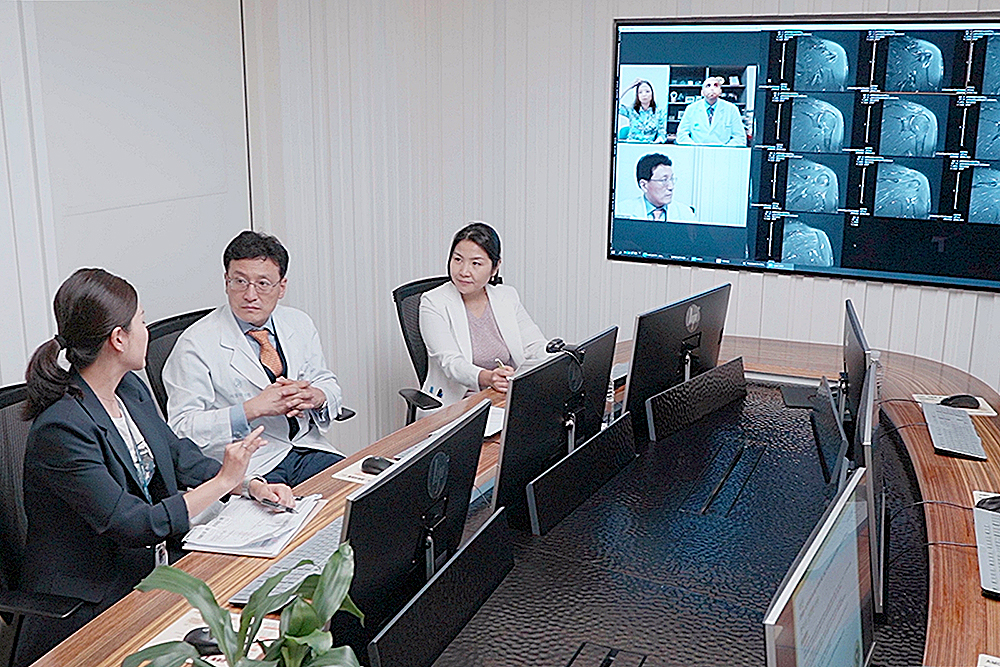 ▲ Professor In-Ho Jeon (second from left) virtually consulting a foreign patient with a local doctor
(Masks lifted for a brief moment for photo)
Feeling rewarded by treating foreign patients
I learned that medical services, treatments, or surgeries that are taken for granted in Korea may be completely unavailable in other countries due to lack of basic medical and health care infrastructure. If a patient's joint function cannot recover due to a surgical error or lack of infrastructure, the patient's activities of daily living will be extremely limited. He or she cannot wash face or change clothes alone and has to eat using the opposite hand. I feel greatly rewarded when I learn that patients treated at AMC were able to successfully return to their ordinary lives.
Message to patients from abroad
I recommend that patients search as much information as possible to find out which hospital and who is well-known in the medical field of their concern. I would like to particularly highlight that a thorough study of information is important because, in reality, there are a lot of information that can be pulled up from the Internet including Google but their reliability is often limited. I also recommend to check whether a post-care process is available at the medical institution of their choice. Post-care is a service through which foreign patients who received treatment in Korea have their treatment progress checked via online on a regular basis after they return to their home countries. AMC will continue to expand the post-care system to ensure treatment efficiency and continuity for foreign patients. We believe that post-care process will help foreign patients find better treatment options.
※ 'Meet AMC Experts' features medical professionals at AMC who shed light on foreign patients coming a long way from home for treatment.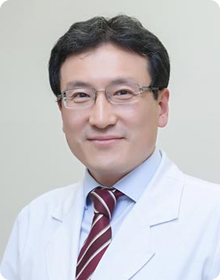 Orthopedic Surgery
Professor In-Ho Jeon
Specialty : Shoulder & Elbow Disease
Position : Director, Asan Medical International / Director, International Healthcare Center
Academic Activities : Chairperson of Shoulder Elbow Committee & Representative of Korea, SICOT / President Elect of the Hand & Upper Extremity Society, APOA / Associate Editor, 'Journal of Shoulder & Elbow Surgery (JSES)', First in Korea / Section Editor, Elbow and Shoulder, 'Journal of Orthopaedic Surgery (OSJ)' / Published over 200 scientific papers for 10 years