Professor Kee Wook Jung, Division of Gastroenterology
"Running clinics for international patients based on work experience at Mayo Clinic"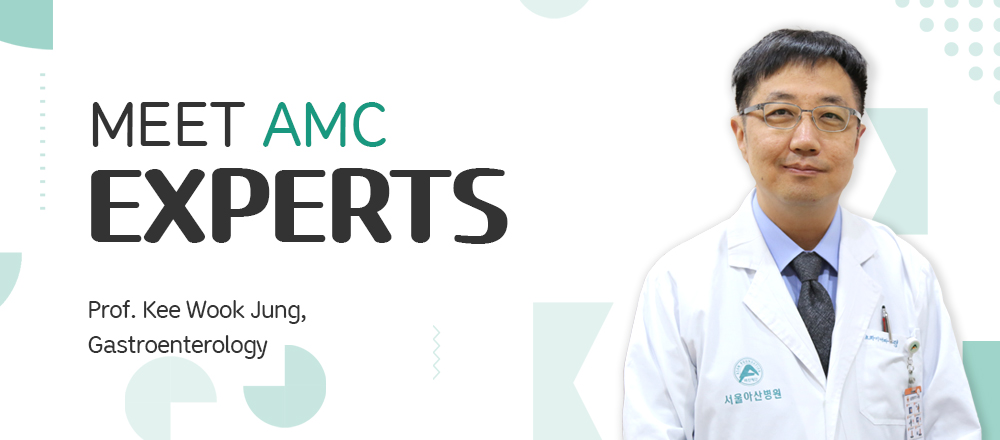 Over the past 10 years, the Division of Gastroenterology of Asan Medical Center (AMC) has been visited by approximately 5,400 international patients from almost 70 countries. AMC is having a steady increase in the number of patients who come for the treatment of functional gastrointestinal disorders (FGIDs) such as gastroesophageal reflux disease (GERD) and irritable bowel syndrome (IBS). Professor Kee Wook Jung, who brings hope to patients with FGIDs at home and abroad based on his medical experience at Mayo Clinic (U.S.) and the Division of Gastroenterology at AMC, shares his story.
Treatment philosophy behind treating patients from abroad
The number of patients suffering from functional gastrointestinal disorders (FGIDs) is increasing worldwide due to stress and irregular dietary habits in the busy modern society. FGIDs are caused by a malfunctioning digestive system which seems just normal. Generally speaking, most of the diseases are diagnosed by objective tests including endoscopy or CT. On the other hand, FGIDs require a holistic approach to understand the movements of the digestive system that governs the esophagus, stomach, small intestine, large intestine, and bowel movement in addition to symptoms patients' experience. While a separate diagnostic criteria such as 'Rome Criteria' is in place, I carefully listen to what international patients say and try to understand their situation because the symptoms they feel are also important.
Specialized area of treatment and accumulated experience
My dream of becoming a doctor came naturally to me for I grew up seeing my father, a doctor himself, treating patients. In medical college, I chose FGIDs as my field of expertise on being fascinated by meticulous diagnosis and treatment of various clinical symptoms related to the digestive system. To learn the know-hows of global gurus in the field, I did a one-year advanced esophageal fellowship training in 2009 at Mayo Clinic. I spent time consulting patients at Mayo Clinic who came from all over the world and working with local medical staffs for patient diagnosis. Later, since 2010, I have been treating FGIDs at the Division of Gastroenterology in AMC. My areas of specialty include: esophageal motility disorders such as gastroesophageal reflux, achalasia, and eosinophilic esophagitis that causes inflammation in the esophageal mucosa due to eosinophilic infiltration and gastrointestinal disease including irritable bowel syndrome (IBS), dyschezia, constipation, and indigestion. Over the past 12 years at AMC, I have conducted approximately 35,000 cases of gastrointestinal function test reading and perform endoscopic balloon dilation of upper GI once or twice a month.
Considerations when treating international patients
Based on my experience at Mayo Clinic, I am running an outpatient clinic for international patients at AMC International Healthcare Center. In sessions at Mayo Clinic, I used to engage patients in small talks as an icebreaker before treatment to put patients at ease. Similarly at AMC International Healthcare Center, I would start a conversation with international patients saying, for example, my previous visit to their countries and see them become more comfortable during treatment. Also, I try to have enough consultation time with patients and write in medical charts and referrals as much detail as possible.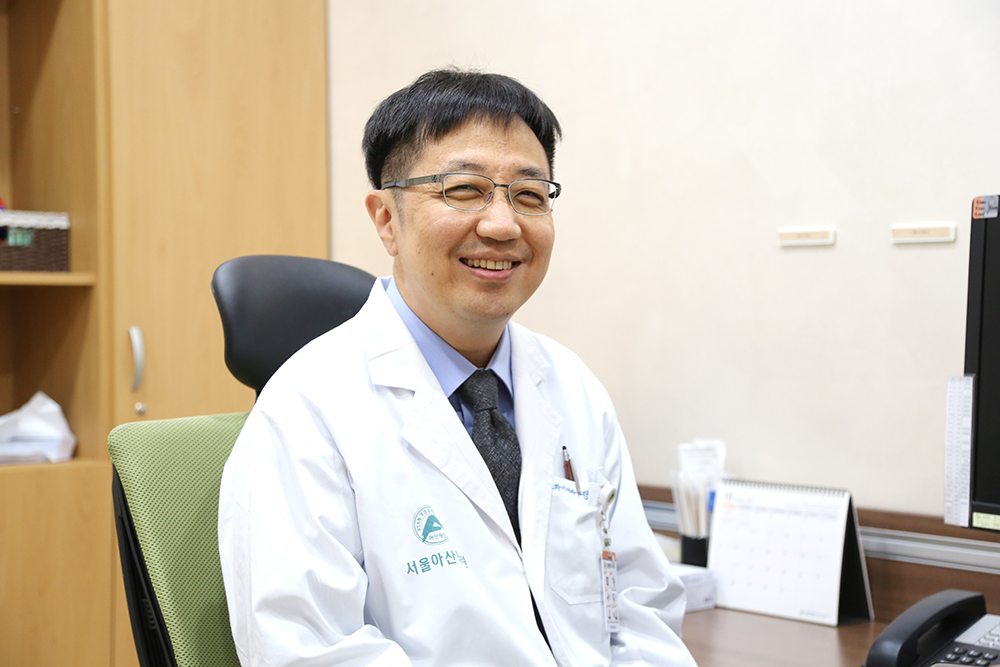 Memorable patient from abroad
While running outpatient clinics at AMC International Healthcare Center, I had more opportunities to meet various international patients. I remember a patient in particular who gave me chocolate or a commemorative 2-dollar bill which is deemed a symbol of good luck. I once had an international patient who sent me a personlized family photo Christmas card. In the U.S., there is a culture of sending family photo Christmas card to other family members and friends. It particularly lingers since the doctor-patient relationship has become a long-lasting friendship.
Feeling rewarded by treating international patients
I think the most rewarding moments are when the patients thank me after treatment. Doctors tend to learn more from real setting treatment experience than from theoretically acquired medial knowledge. Since quite a number of international patients visit AMC to treat symptoms and conditions that are rarely seen in Korean patients, I always provide medical care for international patients with a learner's mind.
Message to patients from abroad
International patients who visit Korean hospitals for treatment may experience difficulty and inconvenience due to language barriers. AMC International Healthcare Center offers a variety of non-medical services including interpretation so that international patients can focus only on their treatment. I hope international patients will visit AMC at ease as we are putting all efforts to enhance the satisfaction of the international patients in addition to providing high quality medical services.
※ 'Meet AMC Experts' features dedicated doctors at AMC who shed light on international patients coming a long way from home for treatment.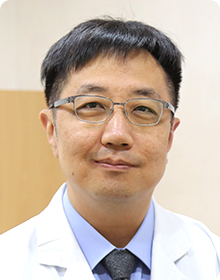 Gastroenterology
Professor Kee Wook Jung
Specialty : Esophageal motility disorders (gastroesophageal reflux, eosinophilic esophagitis, etc.), Functional Gastrointestinal Disease (irritable bowel syndrome, etc.)
Position : Professor, Division of Gastroenterology & AMC International Healthcare Center
Academic Activities : Vice Secretary General of Asian Neurogastroenterology and Motility Association (ANMA) / International Affairs Committee of Korean Society of Gastroenterology / Korean representative member of Chicago 4.0 Classification (esophageal motility disorder) / Korean representative member of London Classification (anorectal motility disorder)