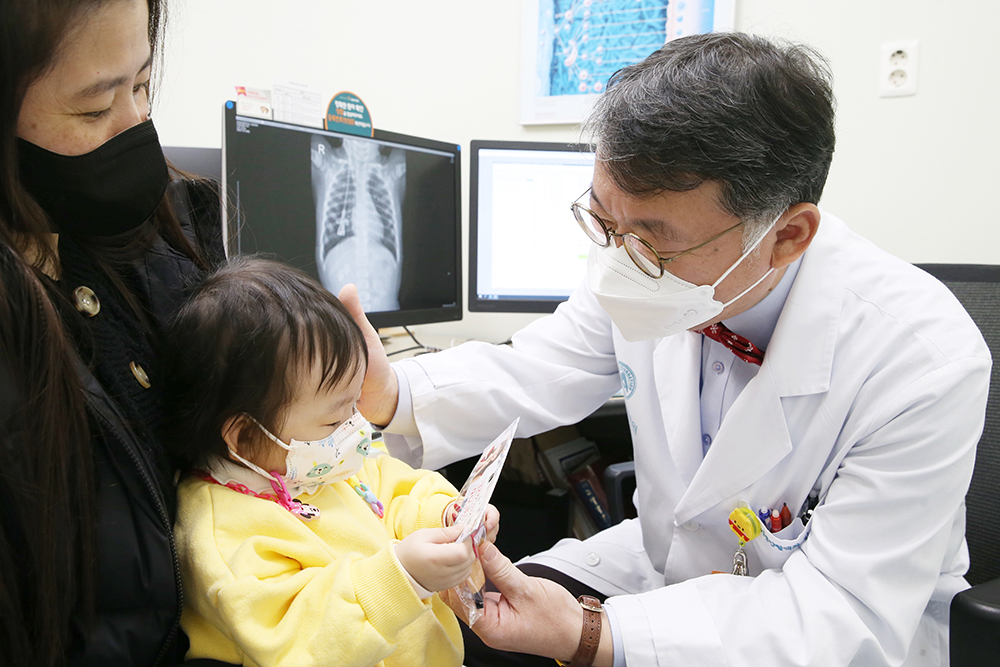 ▲ Baby Lee receiving a small Christmas present from Professor Ho Joon Im
Asan Medical Center (AMC) Cancer Institute's CAR T Center announced that CAR T-cell therapy was successful in a baby patient Lee (female, 18 months) who had relapsed B-cell acute lymphoblastic leukemia. CAR T therapy is an cutting-edge treatment which involves extraction of T-cells from the patient's blood, to which substances that attack cancer cells are attached and infused into the patient's body again.
Baby Lee underwent hematopoietic stem cell transplantation January last year, but her leukemia relapsed in about half a year. There were very few academic reports worldwide on performing CAR T therapy in patients with leukemia who are less than one year old. However, CAR T therapy was the only hope to save baby Lee. It was also fortunate that insurance coverage for CAR T therapy became available April last year.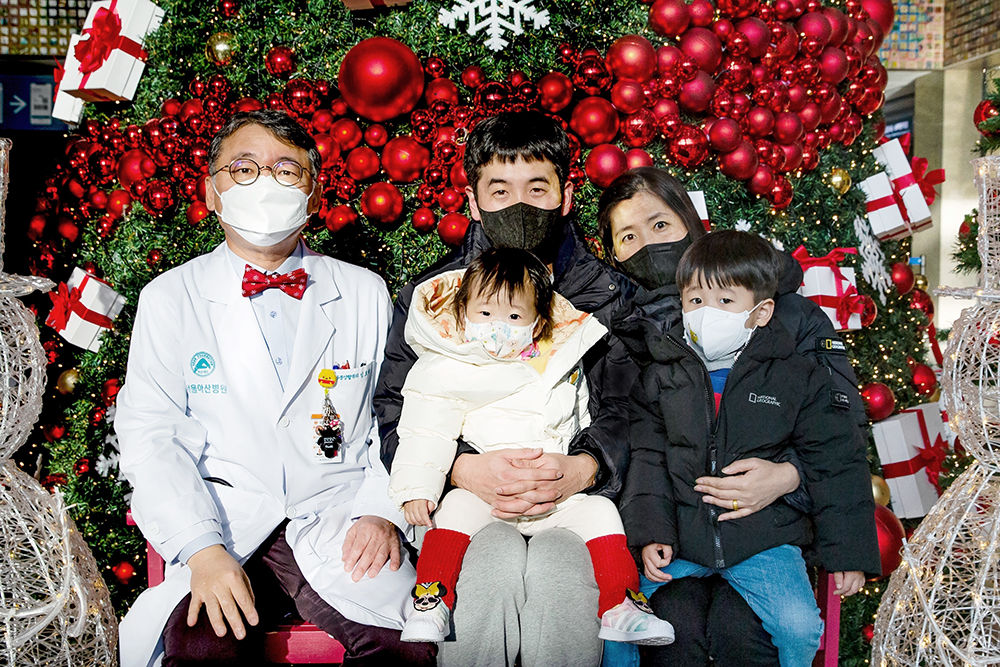 ▲ Baby Lee(center) and her family taking a picture with Professor Ho Joon Im (far left)
It was last October when AMC team led by Professor Ho Joon Im, Professor Kyung-Nam Koh, Professor Hyery Kim, and Professor Sung Han Kang of Pediatric Hematology and Oncology performed CAR T therapy. T-cells were collected from the baby's blood, substances that attack cancer cells were attached to the T-cells and were together infused into the patient's body again. Joint efforts were made by medical experts from different departments to closely examine possible side effects that may occur in babies, such as nervous system toxicity and cytokine release syndrome.
The results of the tests on bone marrow and microscopic residual tumor conducted one month after CAR T therapy in November demonstrated complete remission of the leukemia. To this day, baby Lee is healthy without any side effects.