Professor Yong Sik Yoon, Division of Colon and Rectal Surgery
"Continuous experience and education, including training at Cleveland Clinic, U.S., to serve patients"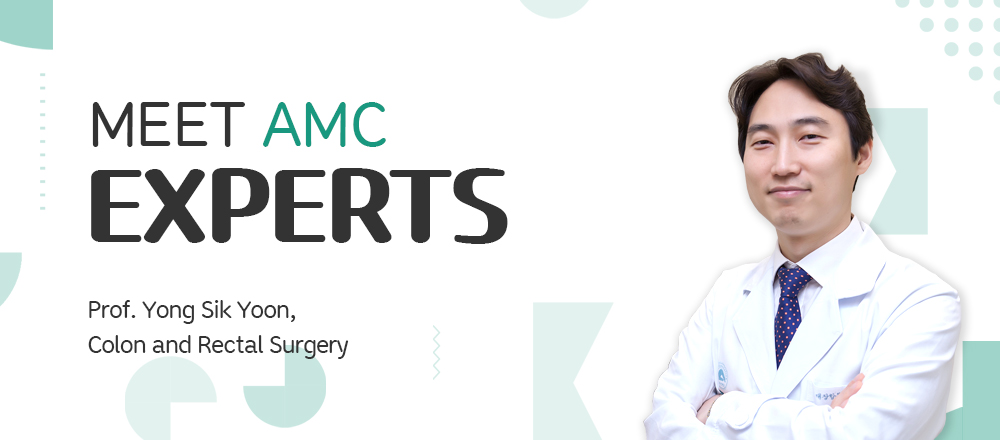 Over the past decade, the Division of Colon and Rectal Surgery of Asan Medical Center has been visited by 1,300 international patients from 36 countries. Professor Yong Sik Yoon of the Division of Colon and Rectal Surgery and the Director of the Robotic Surgery Center conducts more than 400 surgeries a year for various colorectal diseases including colon cancer, inflammatory bowel disease, and Crohn's disease. Professor Yoon shares his story about international patient treatment.
Treatment philosophy behind treating patients from abroad
For doctors, knowledge and judgment are essential to providing optimal care for patients. In particular, capabilities such as professional medical knowledge and situational judgment are extremely important for surgeons to perform in the operating room. Surgeons should not stop learning the latest treatments and advancing medical technologies. In my opinion, the best possible care is provided only when the knowledge is properly used in medical treatment. I take pride in constantly acquiring surgical techniques and providing optimal medical treatment. I also believe doctors should be able to understand the patient and offer a sense of comfort during treatment. I strive to be an empathetic and friendly physician who can connect with patients on a personal level.
Specialized area of treatment and accumulated experience
My interest in colorectal surgery was sparked by my respected teachers, Professor Jin Cheon Kim and Professor Chang-Sik Yu, both masters in the field. I would make the same choice in my next life if become a surgeon again. Colon and Rectal Surgery is one of the most dynamic specialties with a wide range of surgical approaches and many emergency surgeries. To expand my expertise, I underwent a one-year training at the Cleveland Clinic in Ohio, U.S. in 2017. I learned various techniques in colon and rectal surgery, including inflammatory bowel surgery and the transanal approach for rectal cancer, and participated in related research. After returning to Asan Medical Center, I have been sharing the knowledge I acquired during training with junior surgeons. I have performed over 4,000 surgeries so far, with more than 400 surgeries a year at Asan Medical Center since 2010. In 2021, I performed over 150 robotic surgeries, more than 100 surgeries for inflammatory bowel disease, and more than 150 laparoscopy and open surgeries for colorectal and rectal cancer. In addition, I published over 150 SCI papers based on ongoing research including the study of the efficacy of laparoscopic and robotic surgery and achievements from the therapeutic study of patients with inflammatory bowel disease.
Considerations when treating international patients
When I started seeing patients 12 years ago, treating patients was not easy, and it still remains the same. I especially make an effort to cater to international patients who may find it challenging to navigate a medical institution with different languages and cultures. To be as much thoughtful of international patients as possible, I try to take time to communicate with them during consultation sessions and offer treatment from their point of view. I hope international patients can receive treatment without inconvenience, return home safely, and enjoy a healthy life.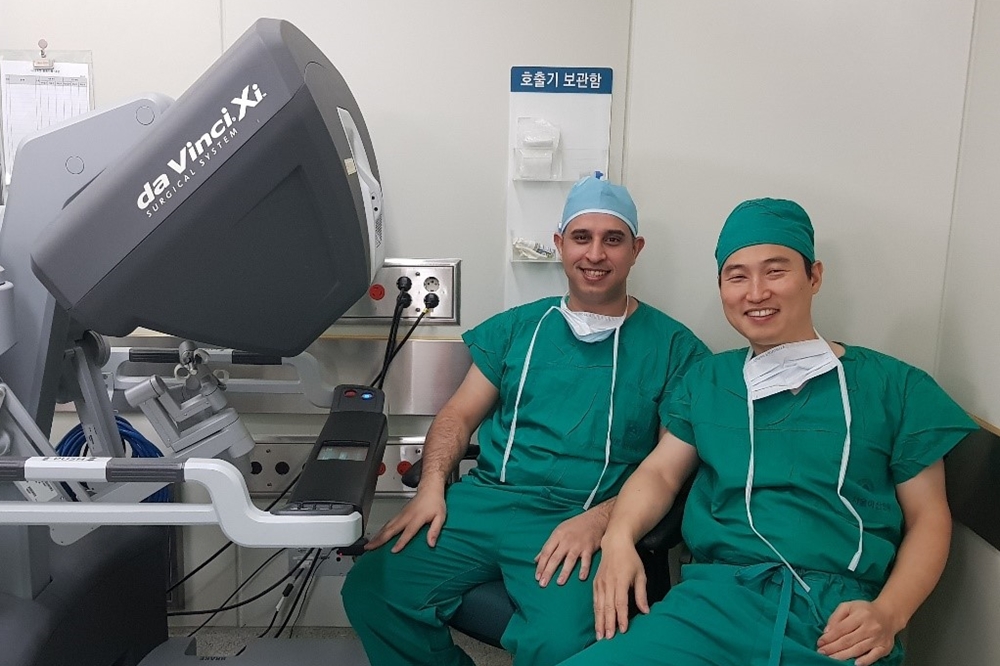 ▲ Professor Yong Sik Yoon of the Division of Colon and Rectal Surgery with Dr. Hassan Abdullah Alsaleem from Saudi Arabia
Memorable patient from abroad
In 2015, a patient from the United Arab Emirates visited Asan Medical Center. Despite having undergone several surgeries for Crohn's disease, the patient was suffering from a complication of stool flowing from the abdomen due to an intestinal fistula. After a multidisciplinary medical consultation with the Division of Gastroenterology, surgery was conducted after correcting the patient's systemic condition. The surgery and treatment went well for the patient who returned home with no complications. I believe that my experience and expertise in performing the most surgeries in South Korea over the last 10 years have allowed me to perform appropriate surgeries for patients. Crohn's disease is showing an increasing trend both domestically and worldwide. Patients with Crohn's disease are continuously referred to Asan Medical Center from the Middle East for abdominal surgery.
Message to patients from abroad
Asan Medical Center has become a destination for patients from Southeast Asia, China, Mongolia, the Middle East, and other countries with limited medical infrastructure. Asan Medical Center's medical technology and expertise are comparable to those of leading medical institutions worldwide. There are also many successful cases of treating patients with cancer or intractable disease who were transferred to Asan Medical Center due to difficulty in treatment within their own country. The cost of treatment at AMC is also rather lower than at other world-class institutions. Here, international patients can receive proper care at a lower cost. I hope that more international patients will put their trust in Asan Medical Center and return home after receiving the best possible treatment.
※ 'Meet AMC Experts' features dedicated doctors at Asan Medical Center (AMC) who shed light on international patients coming a long way from home for treatment.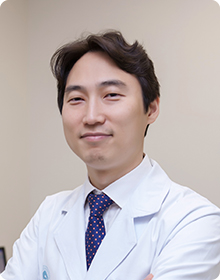 Colon and Rectal Surgery
Professor Yong Sik Yoon
Specialty : Colon cancer, rectal cancer, inflammatory bowel disease, robotic surgery
Position : Director, Robotic Surgery Center
Academic Activities : Vice Secretary General, Korean Society of Coloproctology / Featured speaker, Asian Organization for Crohn's and Colitis (AOCC) / Published over 150 scientific papers