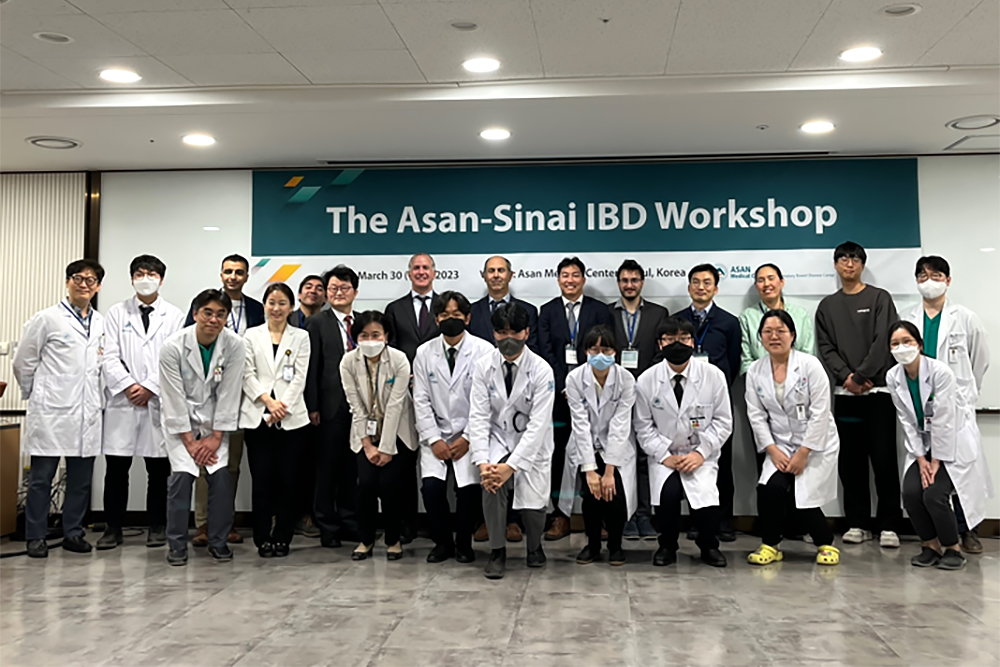 ▲ The participants of the Asan-Sinai IBD Workshop are taking a commemorative photo
The Inflammatory Bowel Disease Center of Asan Medical Center(AMC) held the Asan-Sinai IBD Workshop together with the Inflammatory Bowel Disease Center of Mount Sinai Hospital, Canada on March 30. Six medical professionals, including Professor Mark Silverberg and Professor Kenneth Croitoru, both experts in the field of IBD, visited Asan Medical Center for clinical case discussions, lectures on translational research, joint research discussions, and more.
Professor Byong Duk Ye, the Director of AMC Inflammatory Bowel Disease Center, said "Over the past decade, AMC IBD Center has led the improvement of domestic IBD treatment and research through various exchange activities with renowned medical institutions abroad. We will continue to strengthen our position as a world-class IBD center through ongoing exchanges."