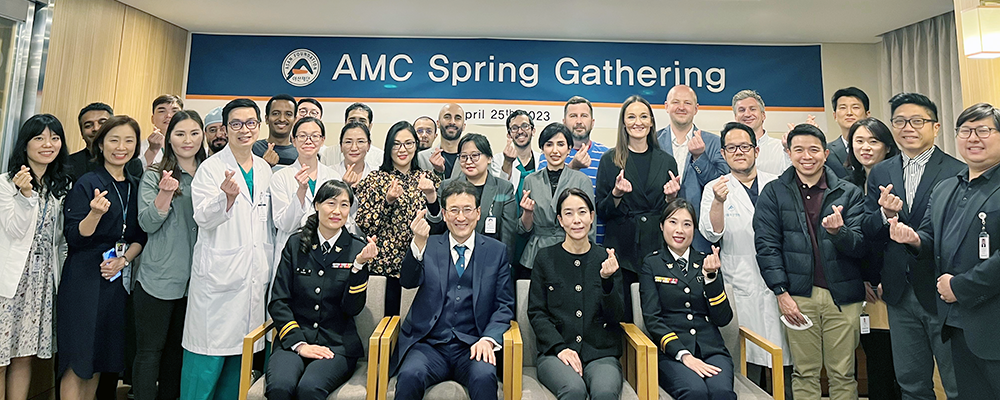 ▲ Director In-ho Jeon and Deputy Director Sa Ra Lee of Asan Medical International (AMI) (second and third from the left in the front row) along with other attendees of the AMC Spring Gathering captured a photograph commemorating the event.
The AMC Spring Gathering for international visiting physicians was held on April 25th. Asan Medical Center(AMC) organizes gatherings for international visiting physicians twice each year with the aim of assisting them in adjusting to their training life and facilitating mutual exchange. A total of 34 international physicians from 13 different countries attended this gathering. Additionally, the Seoul Songpa Police Station conducted a training session on crime prevention targeting foreigners, which was highly appreciated by the participants.
Dr. Jian Loong Ling from Malaysia expressed, "The event provided an excellent opportunity to engage with fellow international scientists, and the crime prevention training will undoubtedly be invaluable in my life here in South Korea."